Course
The Whangmata Multisport Challenge is a 40km loop starting and finishing in Whangamata. This course is one of the most scenic in the country. Click here to see a short video of the race. 
                                                                                   8km Paddle: you can paddle SUP, kayak or waka ama
                                                                                   9km Run: stunning coastal trail run
                                                                                   23km MTB: featuring awesome singletrack through the Whangamata Ridges MTB Park
You can race the Multisport Challenge as an individual or in a team of 2-3 people.
There are also duathlon, MTB, run and paddle races.
The respective courses are the same for all race options. e.g duathlon or MTB only. See below for details of each leg.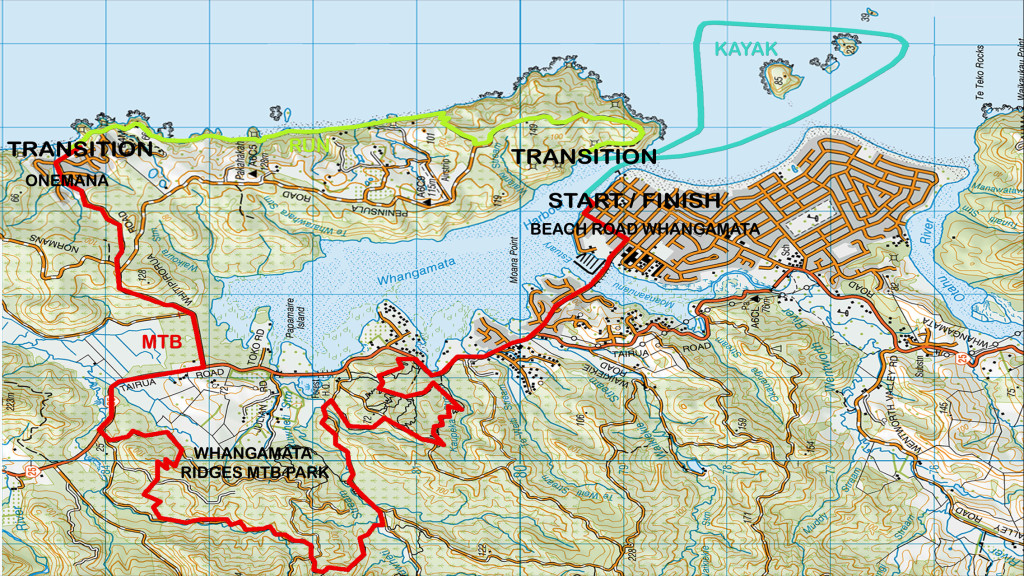 8km Paddle 
This is a stunning ocean paddle circumnavigating the famous islands of Whangamata, Hauturu and Whenuakura. The start line is on the Whangamata Harbour opposite Beach Road Reserve. Competitors will paddle out of the harbour mouth and go anti-clockwise around Hauturu and Whenuakura before heading north east to a turn-around buoy and racing back into the harbour. The transition for Multisport competitors is on the opposite side of the harbour. The finish line for paddle only competitors is back at Beach Road reserve.
Handicap: SUP paddlers will receive a 6.5min headstart on the paddle. This is to even the playing field and allow SUP athletes to fairly compete for the overall individual and team multisport titles. The 6.5min handicap has been carefully calculated based on previous results and comparing relative speeds of SUP and surf skis.
If condition are unsafe for an open ocean paddle then the contingency course will be used which does a loop to the top of the harbour and back, a great paddle in it's own right.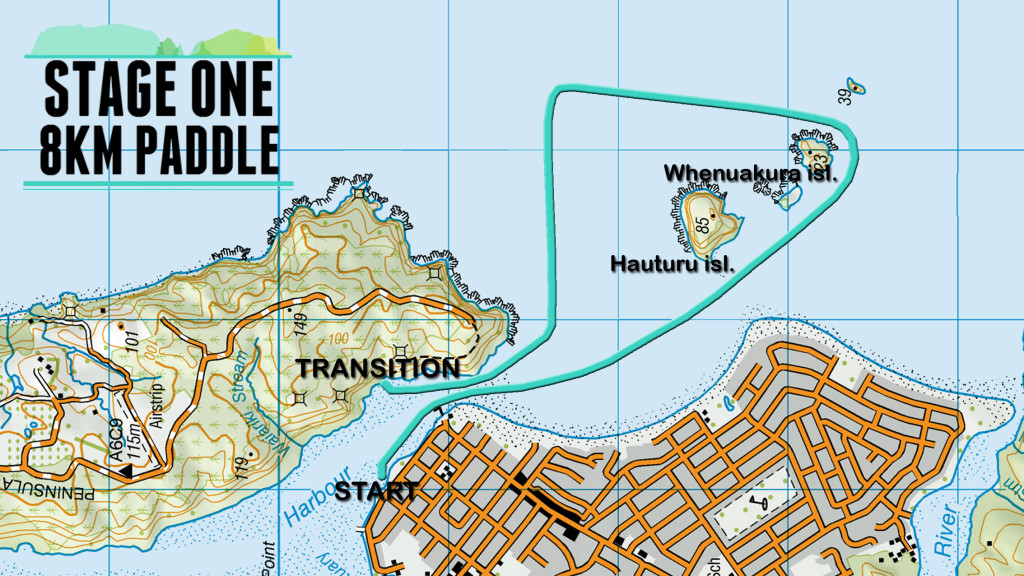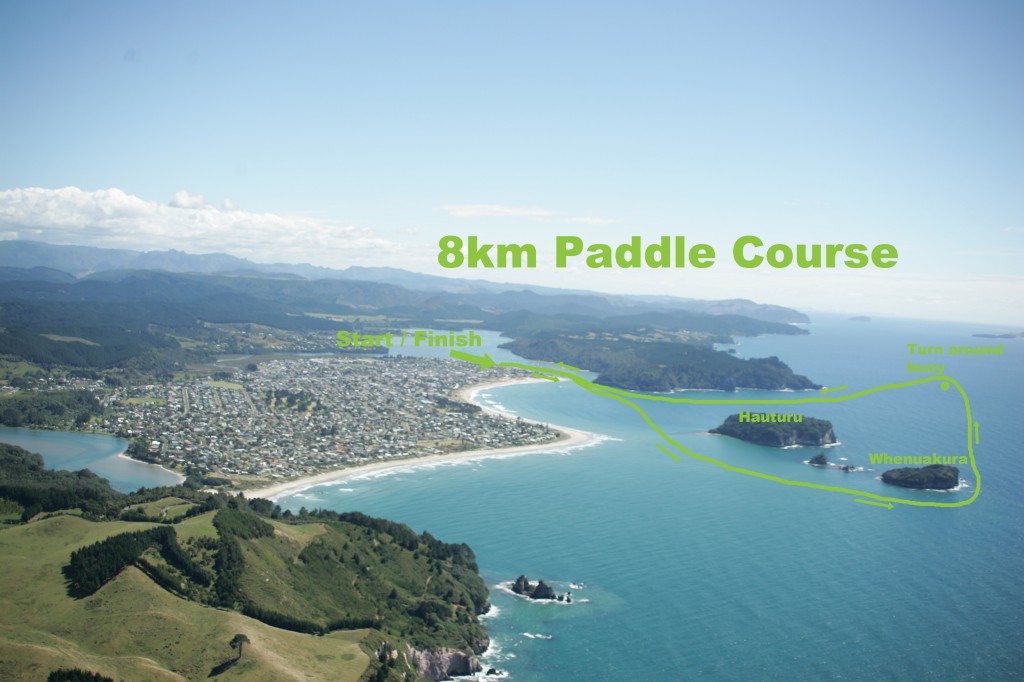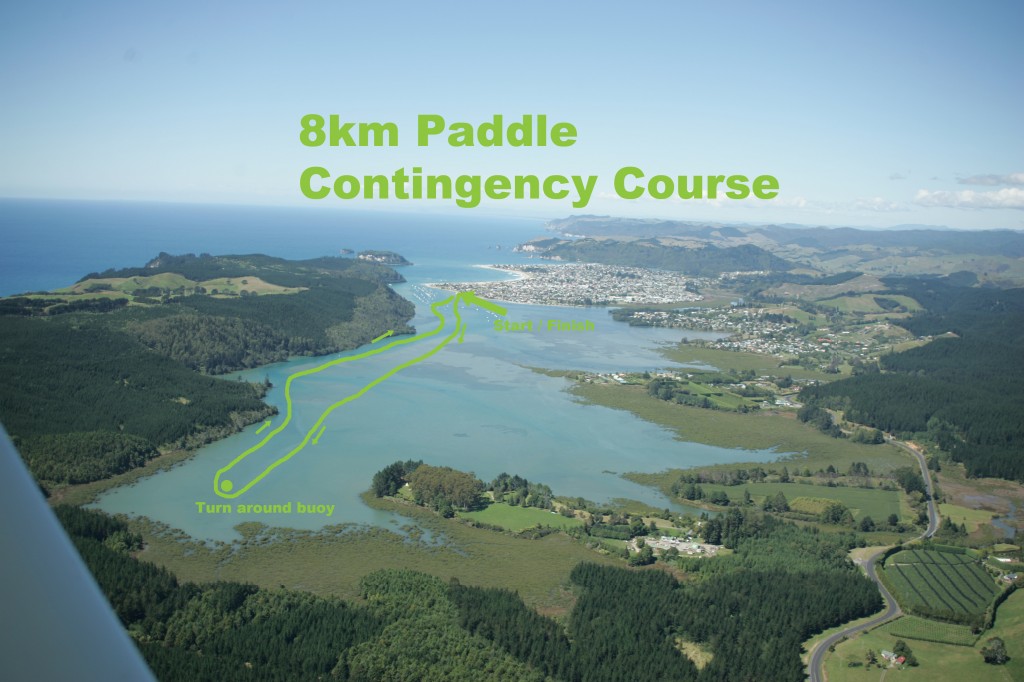 9km Run 
The run course includes a little bit of everything, native bush singletrack, white sand beaches, forestry roads and coastal clifftops. From a beach on the north side of the harbour runners will follow a walking track which climbs steadily to the tip of the peninsula and stunning views of Whangamata and the ocean. From here there is a fast 2.5km on forestry roads to Te Ananui Bay. From Te Ananui the course follows the coast all the way to Onemana, travelling along beaches and singletrack.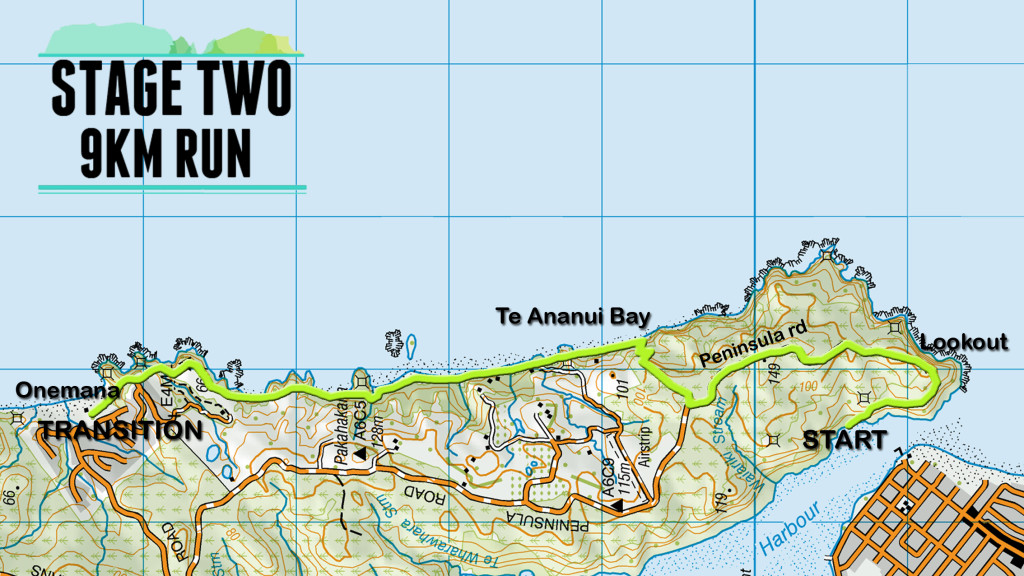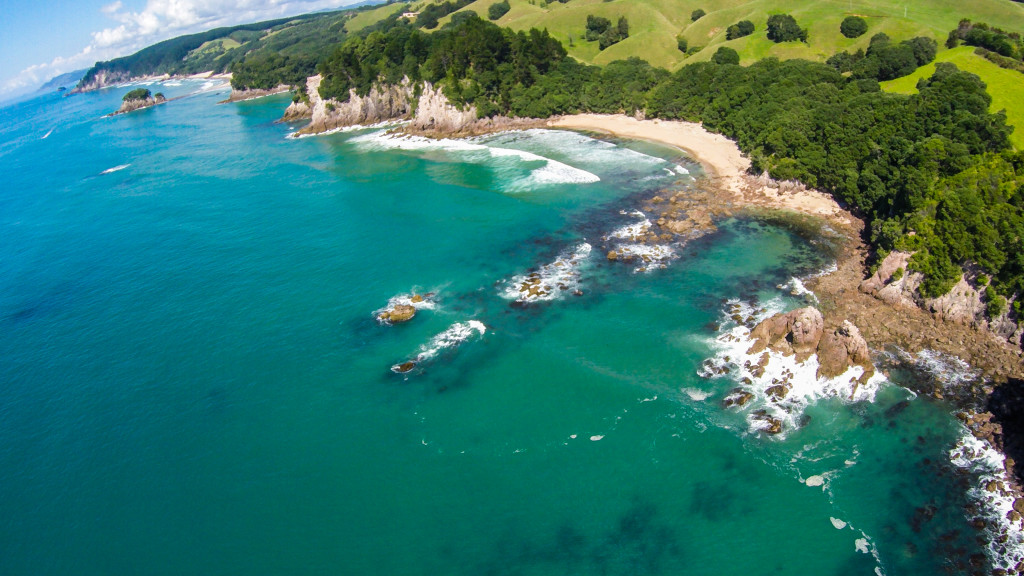 23km Mountain Bike 
The mountain bike course features some awesome singletrack in the recently developed Whangamata Ridges MTB Park. There is short but steep climb from the start in Onemana. The course is on sealed road for 4.5km and then the fun starts in the forestry. A long loop through the MTB Park takes in all the best singletrack on offer before exiting the forest and racing back to Whangamata and the finish line at Beach Road Reserve.